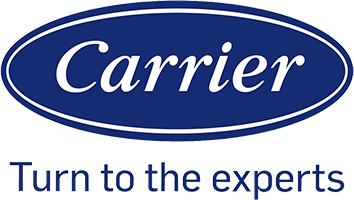 Ductless Mini Split Installations Kingsport TN | Top Cooling Systems
When you're looking for an answer to your home cooling needs, the mini-split AC system is a great option. These unique and efficient systems can provide both heating and air conditioning in one unit!
Our team of expert technicians is here to answer all your questions about mini-split systems. We offer the highest quality HVAC services and most knowledgeable advice, whether you're just beginning research or have had these units for years! Give us a call today to discuss how our installation process works with any size home improvement project at hand.
Trusted Ductless Air Conditioner Installers Near You
The best way to keep your home cool all summer long is by investing in a mini-split system. These ductless alternatives require a different approach from regular cooling units, but it certainly doesn't mean they're any harder or more expensive! To ensure success with their installation and maintenance, make sure you research local options carefully before choosing one for yourself - these are just five key points worth considering:
- Specific Knowledge. These high-tech systems require special training and knowledge to set them up, but that's not all. You also need an experienced HVAC professional who can help you keep your new mini-split system running smoothly for years without any issues or problems!
- Circulation Expertise. One of the best ways to regulate your home's temperature is through circulation. A professional can help you know which type and style will work for any area in need and maximize efficiency with their technique!
- Transparent Pricing. With so many options to choose from, today's homeowners need help knowing what will work best for them at their price range. A contractor with detailed estimates who offers transparent cost structures could make all the difference in sticking within budget-friendly goals!
Need To Get Your Ductless Air Conditioning Installed? Call Today!
Let our seasoned technicians help you get the perfect solution for affordable home climate comfort. We work tirelessly to hear your concerns and needs so that we can provide exactly what you need when it matters most!
We will make sure you get the most out of your HVAC experience. That's why we offer world-class customer support and products that will help improve indoor air quality in any home or business setting, like our ductless mini-split systems, which are perfect for homes where space might be tight!
Custom Heating and Air Conditioning of Kingsport
1009 Cox Trail Pl, Kingsport TN, 37660
423-226-5033