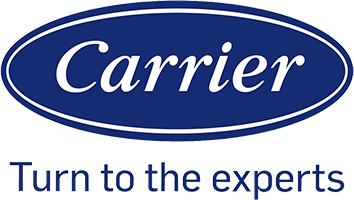 Air Quality Testing Kingsport TN | Reliable IAQ Systems
Air testing and purification processes are an essential part of our service offerings to local residents. The overall quality of the air in your home is critical for maintaining a healthy environment and minimizing environmental health concerns with family members who live there.
A home's air purifier system is a great way to rid the environment of potential pollutants like pet dander, mold, and mildew- all three can cause significant health issues if not addressed. These systems are also helpful in removing secondhand smoke or dust mites that may be present after someone who smokes has left for work!
We know a comfortable home climate is more than just temperature control, and we care about keeping your family safe from air pollution. We have worked with testing and cleaning equipment for years in order to find out what kind of purification process works best for you - because it isn't something one size fits all!
Top-Rated Indoor Air Quality Testers Near You
If you seek to keep your family healthy and happy, then it's essential that the air inside of their home is always clean. Indoor environments can contain various pollutants, which could create health concerns or worsen existing conditions such as asthma or allergies, so make sure all indoor spaces are maintained by hired professionals who know how best to manage this process!
It is never a bad idea to hire specialists for any job that you don't know how to do. There are many reasons why an expert will have the necessary skills and experience, such as because they've been trained in various areas or toxins your home may be at risk from within its air quality. This makes sure no toxic elements go unnoticed by anyone but those with extensive training on assessing risks across all types of environments- which means it might just save your life if anything does turn out wrong!
An effective professional inspection will help you get a more thorough understanding of what's going on with your home. The technician should be able to give immediate feedback and an estimate for remedying any contaminants found during testing, which ultimately equates to healthier living conditions in general for everyone who lives there!
Need Your Indoor Home Air Quality Tested and Improved? Call Today!
We take great pride in its ability to provide safe, healthy air for all members of your household. We also maintain current training and expertise on all the latest news. Our team will give you a thorough inspection as well as list options for effective clean air solutions or equipment available in your area that can protect you from allergens like dust mites.
Areas We Serve in Kingsport, Tennessee:
37660, 37662, 37663, 37664, 37665, 37669
Allandale, Holston Heights, Vernon Heights, West View Park, Highland Park, Cliffside, Amersham, and Huntington Hills
Find Us Here:
Custom Heating and Air Conditioning of Kingsport
1009 Cox Trail Pl, Kingsport TN, 37660
423-226-5033