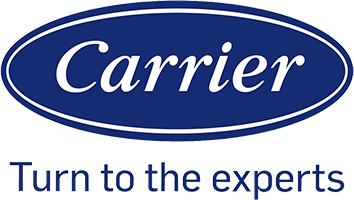 Geothermal Heating Installation Kingsport TN | Reliable Systems
Our company's expertly trained technicians have provided residents of our service area with the best geothermal cooling and heating work in the area for years. With our continual training on the latest advancements in heating technology, cutting-edge technology, and customer service skills that are simply unmatched, our staff has offered our client the best quality workmanship for years.
We are proud of the quality of our work, as well as our commitment to helping every one of our clients find the right heating solution that meets their needs. Our regular training sessions, which even the most seasoned of our technicians undergo, help us offer the greatest range of choices for our clients in the world of geothermal heating and cooling.
We do this so that you can have peace of mind and know that you can see each component to consider to find the absolute best solution for your home's heating needs.
Geothermal Heating System Installation Experts Near You
Finding the right contractors to maintain your geothermal system properly can be highly challenging, especially when you aren't sure what you're looking for. The trick is to take the time to do some research before you hire a specialist and to do that, you will need to know what to research.
Here are a couple of things to keep in mind when you are on the hunt for professional geothermal contractors.
Training. One of the most important factors to consider is knowing that you are hiring an experienced technician, but the experience isn't all that makes work quality. It requires a commitment to constant training to ensure that the specialist you are hiking is always at the top of their game. With so many changes and advancements being made to the industry, ensuring that your contractor is committed to staying up to date is crucial.
Experience. If you are looking to hire a professional HVAC specialist to maintain your existing geothermal heating and cooling system, you will want to find someone you can trust for as long as you have your system. Be on the lookout for respected contractors who have a good reputation in your area so that you can rely on them to be around when you need your unit to be repaired.
Certification. It's easy for any old contractor to tell you that they are fully trained and the best in the business. You will need to find someone that can provide the proper licenses to back up their experience. This includes certifications and insurances so that you can truly know who is the best contractor qualified to take on your HVAC projects. You should always search for any potential contractor with the required certifications to prove that they are experienced before you take them on.
Need Your Geothermal HVAC System Installed? Call Today!
When it comes to the world of geothermal heating, our professionals are some of the most qualified installation and maintenance experts in the area. We make sure that our contractors are constantly taking on comprehensive training to ensure that they are always on top of their game and to make sure that they always know what the latest technological advancements in the field are.
Call us today!
Custom Heating and Air Conditioning of Kingsport
1009 Cox Trail Pl, Kingsport TN, 37660
423-226-5033