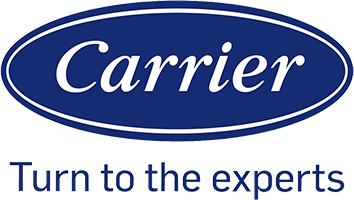 Heat Pump Repair Kingsport TN | Trusted Replacements
Heat pumps are the most efficient way to make sure that your home is comfortable throughout the year, thanks to their versatility to deliver both cool and warm relief. Of course, because this is the only system that you depend on to provide comfort to your home through every season, you need to act quickly when it's time to inspect your system. This is the area in which Custom HVAC excels - we can provide you with heat pump services that are reliable and quick so that you and your family can get back to feeling comfortable.
Our trained specialists are happy to assist you with all of your heating needs, and we're also experts at helping our clients pick out the right system that suits their homes. We have plenty of experience with water and air source systems as well.
Reliable Heat Pump Installation and Maintenance Near You
When the temperature starts to heat up or freeze up, you're going to rely on your heating system to ensure that your home is warm during winter and refreshingly cool during summer. Of course, no system can avoid repairs, and that includes your heat pump.
This is why you are going to want us at your back. With our dependable services for checkups and tunings, you can rely on us to resolve the issue quickly and reliably to ensure that your unit is operating at its peak function. We'll help you restore your home's peace in no time at all.
Need Your Heat Pump Fixed or Installed? Call Our Nearby Experts!
If you are on the hunt for professionals that you can trust, don't hesitate to give our team a call. We're more than happy to help.
Areas We Serve in Kingsport, Tennessee:
37660, 37662, 37663, 37664, 37665, 37669
Allandale, Holston Heights, Vernon Heights, West View Park, Highland Park, Cliffside, Amersham, and Huntington Hills
Find Us Here:
Custom Heating and Air Conditioning of Kingsport
1009 Cox Trail Pl, Kingsport TN, 37660
423-226-5033