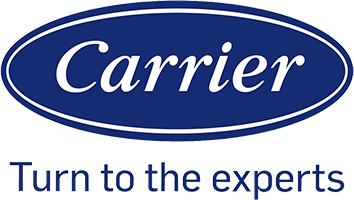 Kingsport TN AC Installation | Trusted Cooling System Replacements
The Summer heat can be unbearable without a proper cooling system in place. The steamy weather tends to stick around just long enough for it to make you miserable, but what if something goes wrong with the air conditioner and leaves us all hot under the collar- how do we cope then!? A dis-functional air conditioning system in your home can cause many headaches, but the choice for a new one is just as tricky.
AC systems can be a real headache to deal with, especially when you're considering replacement. The decision about what type of air conditioner system is best for your home - new or old?-isn't as simple because there's no clear sign that tells us our current AC unit needs replacing! But fear not, our experts are there to help you make the best decision for yourself.
Let us help.
The signs that your AC system is no longer performing at its best are plenty. Here are just a few of them:
Increased energy bills

Reduced or diminished cooling efficiency and performance in hot weather due to ineffective evaporator coils inside the unit

Squeaky-sounding motors caused by dry bearings within compressors
All this can be fixed, though!. If you notice anyone these things happening more often than not without apparent cause, then it might mean now's definitely time for an upgrade!
Air Conditioner Installs and Replacements You Can Trust
If you've nodded yes to two or more of the above signs, it is time for a cooling unit upgrade:
A new air conditioning system can make your home more comfortable and save money on electricity bills. Unfortunately, most people don't know what type they need because there are just so many options.
To make sure that your system is running smoothly, we highly recommend our reliable maintenance services. Our experienced technicians can seamlessly perform the necessary work at a budget-friendly price and will give you years of trouble-free use out of them, in addition to making sure they're up-to-par with manufacturer requirements!
Get your cool on! A more efficient system will keep you and the electricity bill lower. You'll enjoy peace of mind from living in total dreamy comfort, all thanks to a quieter operating environment with better airflow patterns that cool down bedrooms like no other before it.
Get the right AC system for your home with our experts
The size of an HVAC installation is significant in determining cooling capacity. A unit that's too big or small may result in poor efficiency, leading to wasted energy and money! But don't worry - we've got you covered. So just call us today if this sounds like something up your alley.
Need Your Air Conditioning Installed or Replaced? Call Our Team!
If you're exhausted from not being able to turn on your air conditioning and feeling like the temperature in your home is too high, give our pros a call today. Whether it needs AC installation or maintenance services, we can help make sure that everything gets taken care of as soon as possible, so you don't have any more trouble with these things!
Custom Heating and Air Conditioning of Kingsport
1009 Cox Trail Pl, Kingsport TN, 37660
423-226-5033